The Truth About Data Clean Rooms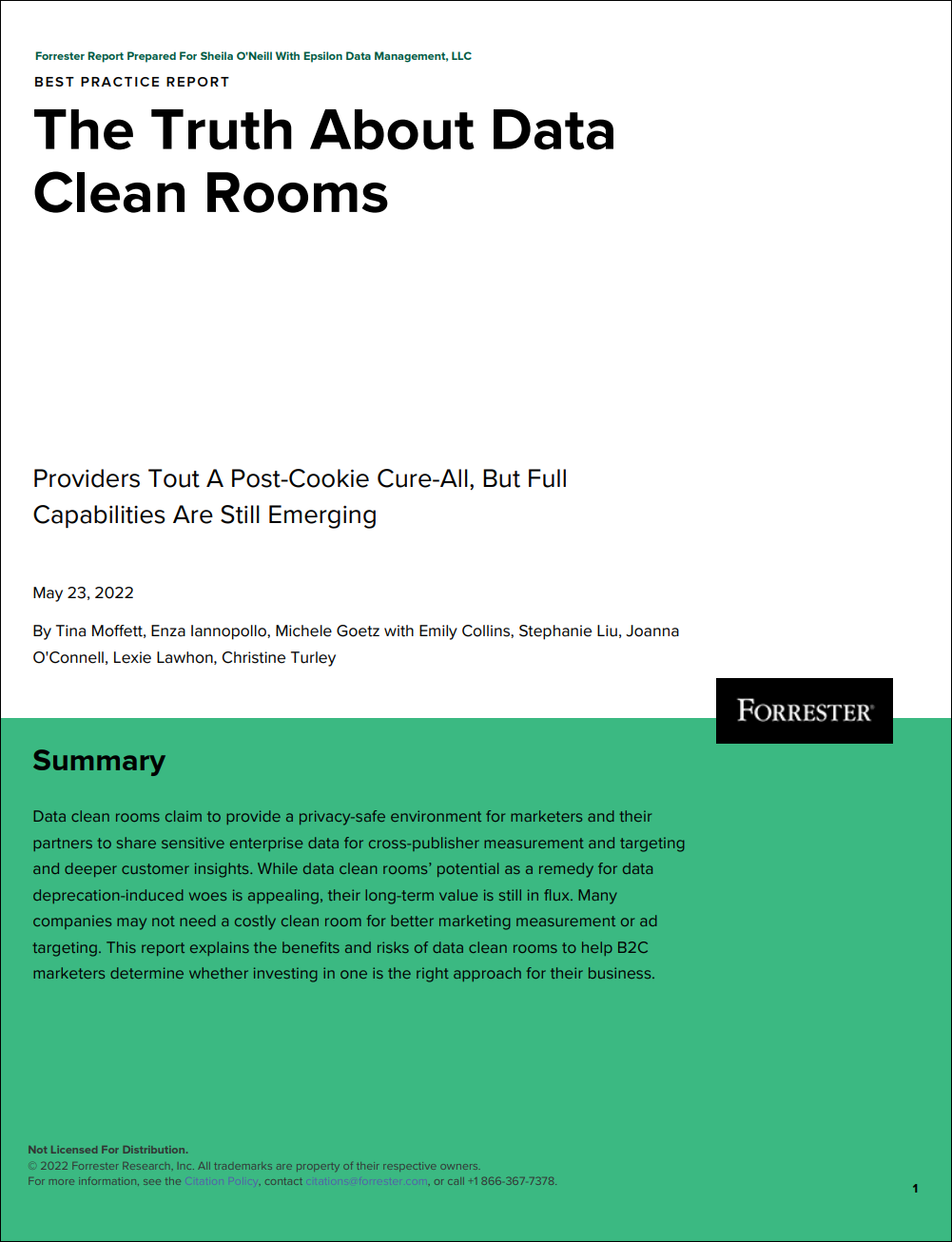 As third-party cookies continue to deprecate, data clean rooms have emerged as a solution for brands looking for deeper customer insights. These privacy-safe environments enable brands and their partners to share data and collaborate, and their functions continue to evolve.
In a report from Forrester, "The Truth About Data Clean Rooms," analysts Tina Moffett, Enza Iannopollo and Michele Goetz break down the current landscape of clean room technology and discuss why (and why not) brands might consider using one.
"While data clean rooms' potential as a remedy for data deprecation-induced woes is appealing, their long-term value is still in flux," the report says. "Many companies may not need a costly clean room for better marketing measurement or ad targeting."
In this report you'll find:
How marketers are using clean rooms to enhance measurement

What challenges clean rooms present to brands

Things brands should consider before choosing a vendor